Would you like to take beautiful pictures that capture the magic of the season but you don't have a professional camera?
No problem! You can take amazing images with your iPhone!
Keep reading to learn how to go from boring to interesting photos!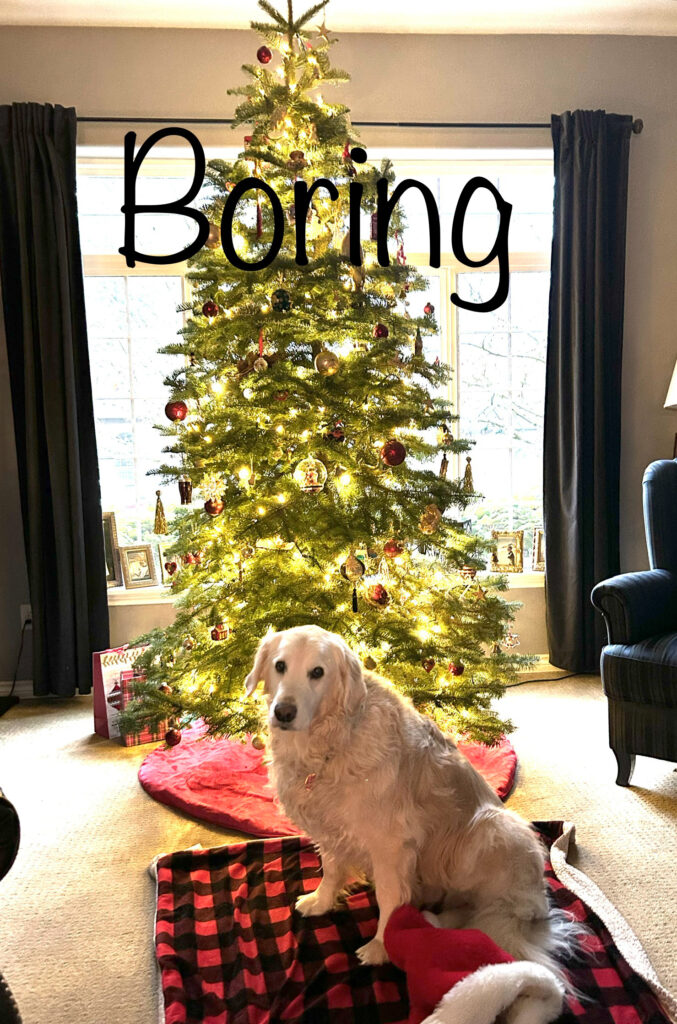 Follow these tips to take iPhone images that are worth sharing:
Clean your lens! Believe me, a smudge free lens results in better images.
Shoot in portrait mode and move you subject away from the tree to blur out the background. Touch the screen to get the focus on your subject's face. You don't want the tree in focus, you want the Christmas lights to be creamy and magical.
Change your perspective. Don't shoot standing, shoot low or high. An image is more interesting if the angle is different from what your eyes normally see.
Fill the frame. Capture what is important, nobody wants to see distractions around the person or pet. Don't be afraid of cutting off parts of your subject. It's all about the face and expression.
Do some editing to finish your image to your liking. Don't be afraid of the 'Edit' functionon your phone. Play with all the different sliders, especially exposure, highlights, shadows and saturation and see what happens. If you don't like it revert it and try again.
Now go and capture some Holiday magic!